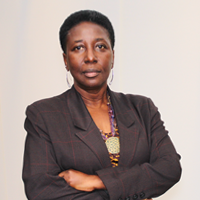 There are two initiatives that have been my focus for the past few weeks that I want to share with you. While the links between the two may not be casually apparent, they are related as both their goals are about change – attitudinal and systems change.
Our workplaces, places of worship and play including our corner stores and barbershops have been filled with discussions and debate about who we are as cities, a province and a country. The media airwaves have been filled with the noise and music of protest: Of marginalized communities speaking out about the need to de-centre the dominant narrative that 'others' them, of a questioning of State institutions and their roles vis a vis communities who experience marginality and discrimination, and of a searching as individuals and a collective to find a shared path towards systems change and peace.
In response to some of the more egregious acts of discrimination especially against visibly Muslim women, who for the most part were also racialized, OCASI in partnership with the City of Toronto launched its anti-racism, Islamaphobia and xenophobia campaign. The province-wide campaign is in the works and should be launched before the end of summer.
I have spoken in this space about the need for public education on these issues at the same time that we advocate for required changes to policy and programs that exclude and promote the disenfranchisement of individuals and communities.
Our poster campaign has succeeded in sparking the discussions and debates we were hoping for. The level of support for the campaign has been welcomed especially from those directly affected by the issues surfaced by the campaign. Social media comments, phone calls and emails all congratulated the Council and the City for breaking the silence on Islamaphobia and the experiences of Muslim women especially.
A significant number of the conversations were hate-filled reinforcing as far as the Council is concerned the need for such a campaign, for the most part, many who opposed the campaign I would argue came from a place of concern that by opening up conversations about race, faith, pluralism, power, white privilege and the politics of white superiority, we would destabilize the fragile peace we have forged as a multi-racial, multicultural, multi-linguistic, multi-faith city, province and country.
We have answered this critique by centring the experience of the individuals who face discrimination – Islamaphobia, racism, sexism and by speaking out for the critical need to interrogate the belief that 'Canadian equals whiteness and Christianity'. We have pushed back against the faux charges that the campaign is anti-white male, that it promotes racism and the often unsaid but implied charge of ungratefulness after 'we' allowed 'you' into 'our country'. 
The conversations have been uncomfortable and unsettling for many, including within the OCASI membership and leadership. We expected it to be, because as a society we are quick to embrace and speak about diversity as our strength, without ever paying attention to who is not being included, who is left out of this vision.
For those who embraced and supported the campaign there were learnings as well. The campaign provided an opportunity for us to problematize our understanding and analysis of race and racism, of issues of intersectionality and especially in responding to some of the pushback that the campaign was anti-white male, to really listen and deepen our analysis of economic class, the growing wealth and prosperity gap, the links between race(in this case whiteness), class and masculinity, and the required nuanced policy and programmatic responses to growing inequality in our communities.
The campaign has taken on a life of its own and we're looking forward to rolling it out in other cities across Ontario. Political support from those elected to represent us is critical to the success of the message- that we all belong- and we are thankful that this support has remained constant in spite of the potential backlash.
___________________________________________________
The idea of political will from elected officials is a good segue to another initiative I want to share with you. The province through the Ministry of Community and Social Services (MCSS) has gathered a number of folks from across the province to review and make recommendations for a more robust income security system. Everything from social assistance programs including support to those living with disability to children's benefits are up for review.
The fourteen or so individuals on the working group bring a wealth of experience and policy know-how from a broad sectoral representation. Elsewhere in this newsletter we share the mandate of the Income Security Reform Working Group.
From time to time, this space will be used to share information, solicit your input into discussions that are happening at the Working Group and to seek advice about how a particular issue should be positioned.
A parallel process to the income security review, is the planning for an Ontario Basic Income Pilot. Former Senator Hugh Segal has been appointed to design the pilot which should be unveiled by early fall.
For many sceptics, yours truly included, we need to learn much more about the implications for our social safety net (frayed though it is currently) of a Basic Income regime.
It is important for us as the human services sector to engage this conversation and to ensure that the pilot design has a built in evaluation framework that is inclusive of demographic markers such as race, ethnicity, immigration/citizenship status, gender, gender expression/identity, (dis)ability, sexuality (orientation), age, (mental)health, among other markers.
It is good to have proactive, activist governments. Our job is to ensure that their activities and initiatives are inclusive of the lived realities of all who call Ontario and Canada home.
In Solidarity….