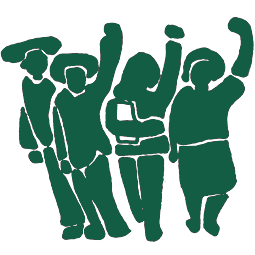 Lire les informations sur cette page web en français.
The Racialized, Refugee, and Im/migrant Women's* National Alliance (RRIWNA)* is a project initiated by OCASI - Ontario Council of Agencies Serving Immigrants.
Its objectives are to support the building of collective community power among racialized, refugee, and im/migrant women from grassroots community organizations across the country and to explore the need and feasibility of forming a national alliance.
By providing a space for community actors to convene and organize around their priorities, the RRIWNA aims to advance racialized, refugee and im/migrant women's social, economic, political and cultural rights, and to reinforce community-led efforts to create meaningful systemic change.
The creation of a national alliance would fill an important gap in the current dialogue on gender equity and human rights in Canada, which lacks a collective voice for racialized, refugee, and im/migrant women, including those living with disabilities, transwomen, and gender non-binary people.
*Note: Women is inclusive of cis and trans women, and non-binary people. See Key Concepts below for more information.
*Note: A collective decision will be made on the name of the group or alliance
Key Project Information
The Racialized, Refugee and Im/migrant Women's* National Alliance (RRIWNA) is founded on principles and practices of anti-racism and anti-oppression (see Key Concepts below). Funded by Women and Gender Equality Canada (WAGE), the primary project activities consist of:
Establishing a core group of members (advisory);
Community outreach and relationship-building among racialized, refugee and im/migrant women and community groups;
Conducting an environmental scan to identify gaps in gender equity and racial justice organizing, and to assess for interest in forming a national racialized, refugee and im/migrant women's movement;
Organizing 4 regional roundtables and 1 national roundtable to convene community actors in both English and French;
Developing knowledge-sharing resources and project documentation, such as reports, database, web page, an alliance charter, etc.;
Project evaluation activities to inform process and objectives.
Who is the project advisory?
A core group of members* play a critical role in the direction and decision-making process of the project. They are directly connected to the different communities across the country that the RRIWNA seeks to engage, and are committed to participating in one or more of the primary project activities.
*Note: List of members to be elaborated
Who are community actors?
Community actors are people from organizations or grassroots groups across the country that are focused on dismantling systemic barriers for racialized, refugee and im/migrant women, including those living with disabilities and LGBTQI+ people. They are the potential base of a national alliance and the key to building collective community power. OCASI will engage community actors through our outreach initiatives, needs assessment activities, and in the regional and national roundtables.
What is OCASI's role?
OCASI is playing an organizing role in this initiative. We recognize the important work being done by grassroots organizations and other community-led movements across the country. Our goal is to support the convergence of these groups towards the building of a national alliance, which would be self-sustaining and self-articulating.
Key Concepts
The use of the words woman and women is inclusive of cis and trans women, non-binary, and gender diverse people. To learn more about gender diversity, see OCASI's Positive Spaces program.
Racialized is used as a term to describe people who are non-White and encompasses all people who self-identify as racialized. People can be racialized not only based on skin colour but also other perceived characteristics such as their culture, language, customs, ancestry, country or place of origin. Typically, racialized is not used to describe First Nations, Métis or Inuit peoples within Canada, but may include indigenous people from the Global South.
Racialization refers to the process by which societies construct races as real, different and unequal. Racial categories are not based on science or biology but on differences that society has chosen to emphasize.
The word refugee is inclusive of asylum seekers, displaced people, refugee claimants, status and/or resettled refugees.
Im/migrant is an umbrella term used to describe persons who are not born with Canadian citizenship. This includes those who have moved away from their place of usual residence temporarily or permanently, including those without a legal immigration status.
Precarious immigration status an immigration status in Canada that is temporary and does not entitle the person to full legal rights, protections, and services. Some examples of precarious status include: refugee claimants, temporary residents, migrant workers, international students, sponsored individuals, and those without an immigration status.
Anti-Racist and Anti-Oppressive (ARAO) practices work to challenge, prevent, eliminate, and change the values, structures, policies, programs, actions, and behaviours that perpetuate racism and oppression in society.
Intersectionality is a framework for understanding how multiple forms of discrimination intersect to create a disproportionate impact for certain groups of people based on their identity and social location. Kimberlé Crenshaw first began using this term as a way to explain the multiple forms of oppression collectively facing Black women survivors of violence in the United States.
Intersectional feminism asserts that gender equity cannot be reached without understanding that the systems of power in our society exclude and oppress certain women because of their multiple and intersecting identities. In practice, intersectional feminism requires challenging and resisting the systems, institutions, and cultural traditions that dismiss the experiences of women on the margins, such as indigenous, Black and racialized, disabled, im/migrant, and LGBTQ2+ people.
Systemic change is about dismantling the structures that hold inequities in place, such as the laws, policies, institutions, cultural norms, and practices that create unjust conditions within a community. Such inequities are based on race, gender, class, (dis)ability, sexual orientation, gender identity and expression, and other personal characteristics and factors. Structural change seeks to rebuild these systems and structures in order to make our society a more just and equitable one.