About the Accessibility Initiative
Moving to a new country presents many challenges and opportunities for newcomers. The settlement process can be especially challenging for newcomers with disabilities, who are further marginalized due to disability-related barriers in our communities and workplaces.
Learning who newcomers with disabilities are, how to welcome and accommodate them is something the settlement sector is becoming more aware of. While our broader understanding of disability has led to the enhancement of legislations and programs; when it comes to the unique obstacles facing newcomers with disabilities, service delivery has not been able to effectively address their needs.
OCASI is committed to supporting the settlement sector to create welcoming, positive and inclusive spaces for all.
The Accessibility Initiative (AI) is a national bilingual project that aims to enhance the knowledge and skills of settlement sector professionals so that they are better equipped to serve newcomers with in/visible disabilities. A range of online professional development activities, tools, and resources will be created to assist organizations serving newcomers in creating accessible and inclusive spaces for all newcomers. Also addressed is the need for agencies to comply with national, regional laws and legislations related to accessibility, while providing effective settlement services to newcomers with disabilities.
The project aims to strengthen the sector's capacity to assist newcomers with both visible and invisible disabilities by:
Building strategic partnerships & relationships.
Providing self-directed online courses in English and French.
Providing webinars for front line settlement sector professionals and management in English and French.
Creating an online national discussion group that fosters community interaction and discussions to share and exchange knowledge, expertise, and solve issues regarding service delivery to newcomers with both visible and invisible disabilities.
Recruiting 'Allies in Accessibility' (AiA) across Canada with the aim of assembling a wide group of individuals who have an interest in creating accessible workplaces.
OCASI Accessibility Initiative at the
Canadian Race Relations Foundation
Award Banquet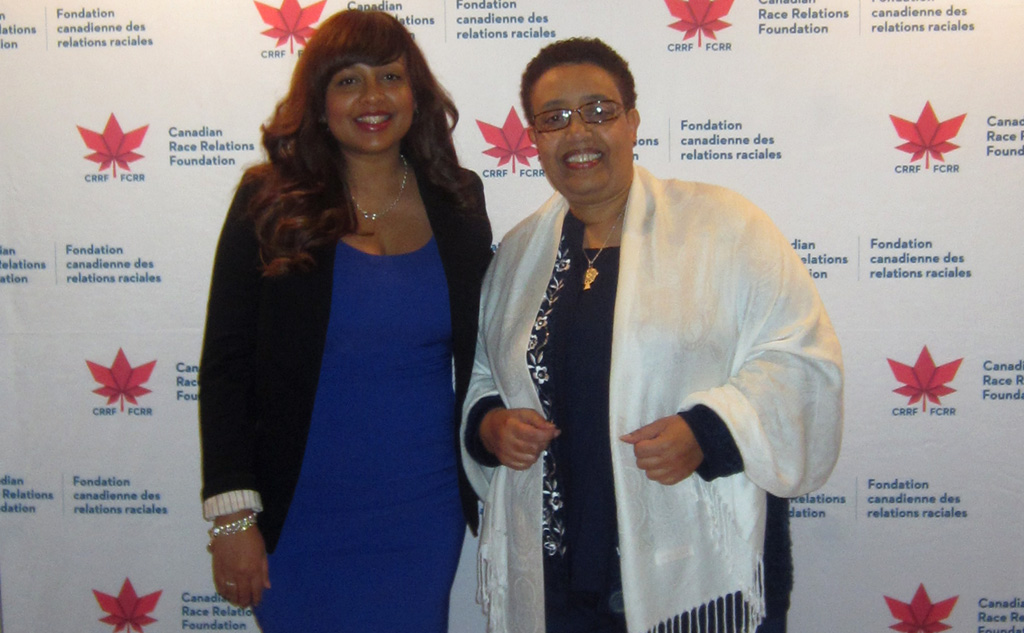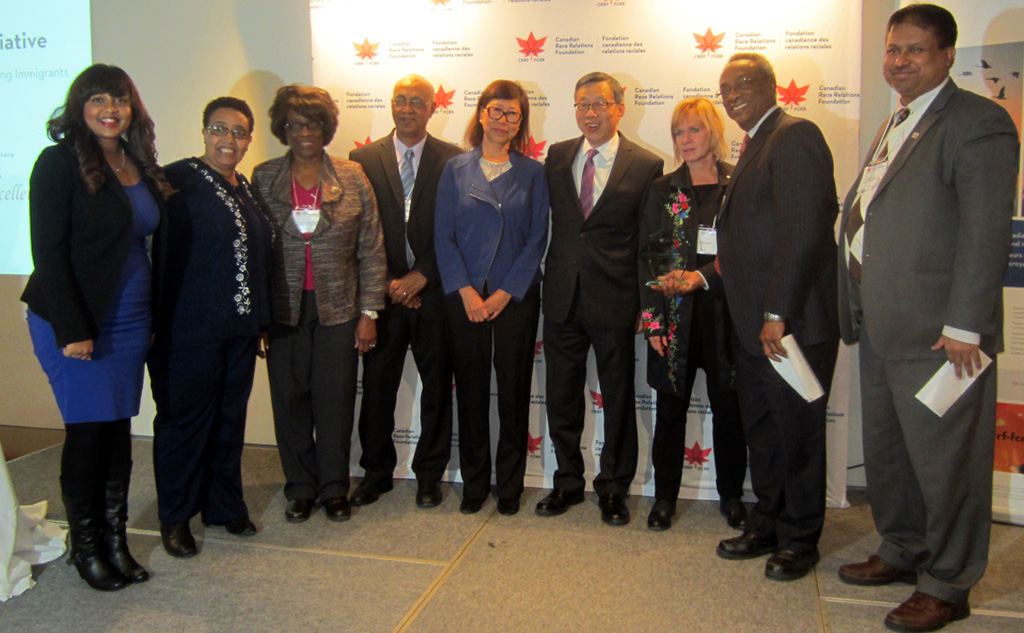 Click on the images to enlarge the photos.
Staff Bios
Sihem Ait Hammouda (she, her)
Sihem Ait Hammouda is the Bilingual Coordinator, Accessibility Initiative at OCASI. She is a trained facilitator, an inclusive educator and professional with over 15 years in facilitating training and developing curriculum. Sihem holds a Master's degree in Law from the University of Tunis and Project Management Diploma from Collège Boréal. As an experienced community researcher who works primarily on equity and diversity issues using an anti-racist anti-oppressive framework, she strives to empower newcomers with disabilities as well as strengthen the capacity of the settlement sector to better serve this vulnerable population. Her work has focused on access issues and the creation of inclusive communities for people with disabilities.
Joselynn Crosby (she, her)
Joselynn Crosby is the Coordinator, Accessibility Initiative at OCASI. She brings a diverse perspective, having worked in the settlement sector for 9+ years in Windsor, ON, as well as having worked with OCASI on two of their initiatives throughout the years, the Accessibility Initiative and the Positive Spaces Initiative. She is an ever-evolving facilitator, learning new techniques and ways of breaking down complex theories and thoughts for the consumption of participants with every training. She is completing her undergraduate in Women's Studies, Social Justice, and Political Science, with an aim to pursue law afterward. Her drive and passion compel her to continue to learn and unlearn as well as delve deep into the complexities of identities and how they inform our experiences.