Accessibility Initiative
Accessibility Planning in the Settlement Sector: Newcomers with Disabilities
Project Summary
OCASI's Accessibility Initiative (AI) allows settlement sector employees to acquire new skills and knowledge in areas related to service provision to immigrants with disabilities. Through this initiative, settlement sector employees learn more about immigrants with disabilities and their diversities; gain a greater understanding of the different legislations that exist internationally, nationally, provincially/territorially as it relates to the rights of people with disabilities; examine the relationship between disability, race, immigrant/refugee status and other layers of marginalization. Moreover, sector employees become better aware of the requirement of the Accessibility for Ontarians with Disabilities Act (the Act) and what their organizations need to do to become accessible in the long term.
 Download our Accessibility Kit
Module 1: Understanding Disability
This module allows us to interrogate the medical and social models of disability. We work towards gaining a greater understanding of how people with disabilities have been segregated, devalued, marginalized, and "minoritized" in many parts of the world with a focus on Canada.
Module 2: Inclusion, Accessibility and the Law
This module examines the relationship between accessibility and the law with a focus on understanding international, national, provincial/territorial legislations as they relate to people with disabilities.
Module 3: Immigrants and Racialized People with Disabilities
This module focuses on examining the relationship between disability, race, immigrant/refugee status and other layers of marginalization such as, socio-economic background, identity, age, etc.
Module 4: Direct Intervention
This module works through how to support newcomers with disabilities. Specifically, sector employees learn how to work with families who have children or young adults with disabilities and ways to support newcomers with disabilities in their own self-advocacy. Managers learn what they can realistically do to make their organizations more accessible (e.g. looking at their policies, diversifying their partnerships, including accessibility in their budgets to create a more accessible and inclusive environment).
Description
Moving to a new country presents many challenges and opportunities for newcomers. The settlement process can be especially challenging for newcomers with disabilities, who are further marginalized due to disability-related barriers in our communities and workplaces.
Learning who newcomers with disabilities are, how to welcome and accommodate them is something the settlement sector is becoming more aware of. While our broader understanding of disability has led to the enhancement of legislations and programs; when it comes to the unique obstacles facing newcomers with disabilities, service delivery has not been able to effectively address their needs.
OCASI is committed to supporting the settlement sector create welcoming, positive and inclusive spaces for all.
These webinars for Executive Directors including senior managers will provide you with an opportunity to learn:
Webinar 1:
How barriers intersect and interlock impacting the experiences of newcomers with disabilities in Canada
More about the Accessibility for Ontarians with Disability Act as it relates to supporting newcomers with disabilities
To view the power point: download
Webinar 2:
How to complete an accessibility audit of your workplace including what accessibility features an office or meeting should include
How to develop an action plan for priority accessibility issues including organizational budget
Where to apply for accessibility funds/grants and how to include it in the current CFP Less
To view the power point: download
To listen to the webinar follow the link below:
attendee.gotowebinar.com/recording/5551123414538763777
To request information on this page in an alternative format please email me at [email protected]
Program Resources
Handouts for Managers [PDF]
Handouts for Sector Employees [PDF]
OCASI Accessibility Initiative at the
Canadian Race Relations Foundation
Award Banquet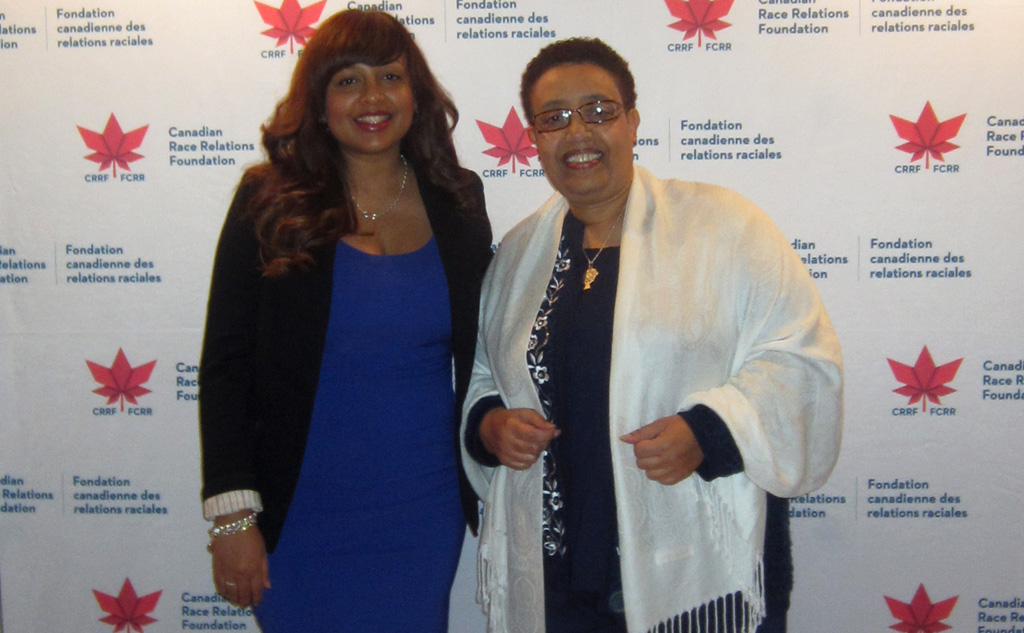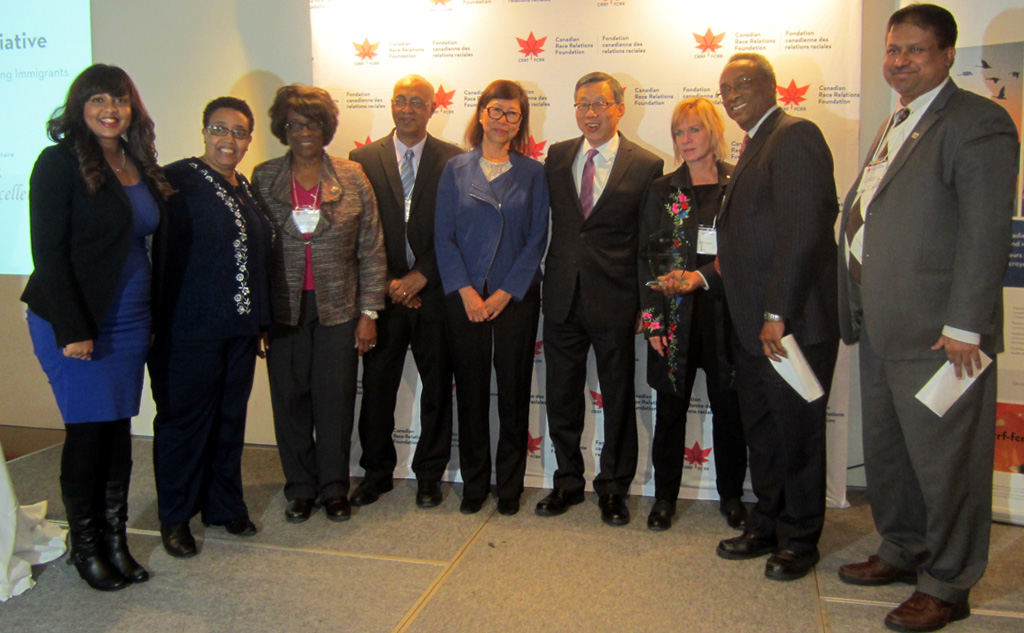 Click on the images to enlarge the photos.