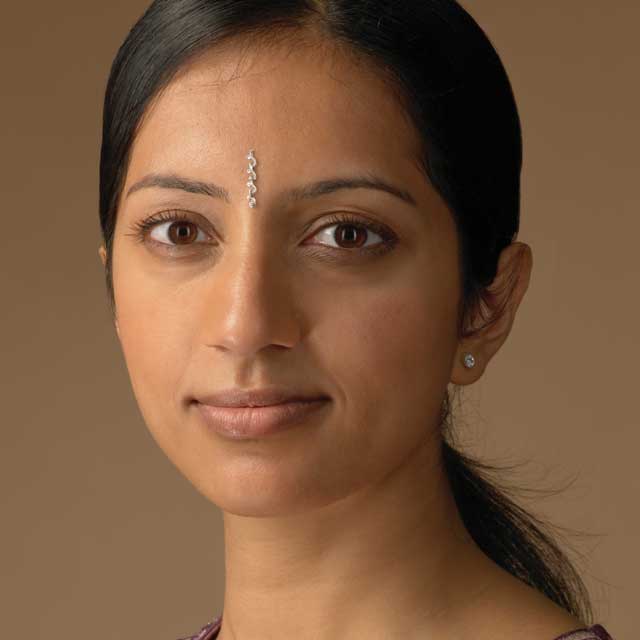 Sita in Brampton, ON
Sita is a 22-year-old woman who came to Canada from Nepal with her parents and younger siblings 4 years ago. Sita cannot see long distances, read small/fine print, and see fine details. She was enrolled in Bachelor of Business Administration (BBA) in Nepal and continued to study remotely to complete her BBA after she arrived in Canada.
She began searching for disability services in Canada after completing the final exam in September, 2013. Sita and her family relied on friends, family, and internet research to learn about services and programs that could support her. Through their cultural network, she enrolled in English as a Second Language classes, found a volunteer position at a restaurant to gain Canadian experience, connected with a disability settlement counsellor to assist her with Ontario Disability Support Program (ODSP) application, and was recommended to register with the local Canadian National Institute for the Blind (CNIB) office.
The biggest challenge of relying on friends and family for critical information is that it can create unnecessary confusion and delay in meeting the needs of newcomers with disabilities. It is imperative that knowledge of programs and services be delivered in a timely manner and in ways that are accessible. A concerted approach at the initial point of contact (at the airport) would increase the chances of resolving and preventing barriers. The Customer Service regulation in the Accessibility for Ontarians with Disabilities Act (AODA) outlines how people with disabilities are to be supported as consumers of goods and services, and the need to communicate with them in ways that take into consideration their specific needs. Organizations should think about how people with disabilities might be excluded and ensure that their existing policies, practices, and procedures are consistent with the four principles underlying the AODA: independence, dignity, integration, and equal opportunity.
Sita is anxious to continue her education, but is uncertain of how to maneuver the education system and where to seek information on what area to study. Due to the volume of information available, Sita would benefit from the assistance of a settlement worker to find and review the relevant information online. She would also benefit from an career counsellor to advise her on the job market and ensure she chooses an academic program that will support her career goals.
The information and communications regulations in the AODA outlines requirements for organizations to create, provide, and receive information in ways that are accessible
for people with disabilities. Service providers unfamiliar with supporting customers with visual impairments should know that accommodations vary given the degree of functional vision present and the type of vision loss. In Sita's case, she is comfortable reading materials in large print. For individuals who disclose that they have a visual impairment, this could mean 14-point to 16-point in a standard font. Some people who identify as having a visual impairment may require/request electronic formats of printed materials. Asking a person with a disability what format is preferred is a best practise for accessible customer service.