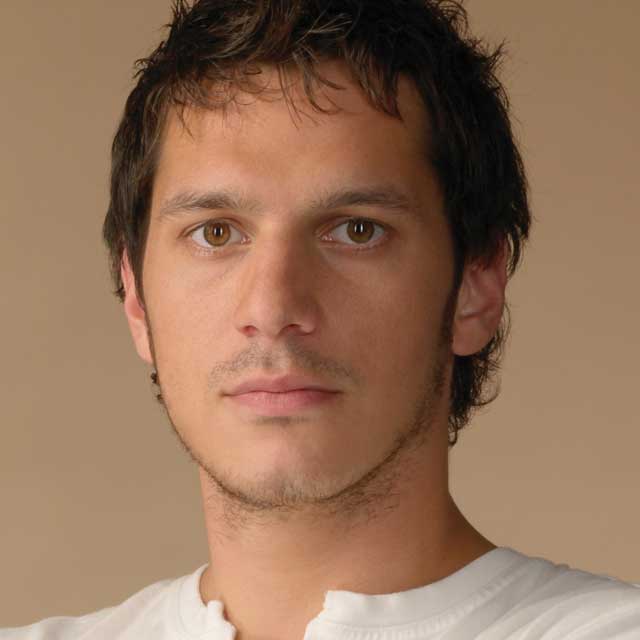 Peter - A Settlement Worker in Toronto, ON
Shortly after he turned two, Peter contracted spinal meningitis that resulted in deafness. He attended the Robarts School for the Deaf in London, Ontario. Peter received a Bachelor of Arts in Communication Arts at Gauledet University in Washington DC, a liberal arts university for people who are deaf. He continued with graduate school at Western Mariland College where he completed a Master's degree in Deaf Education. After teaching literacy for a year at the Canadian Hearing Society in Thunder Bay, Ontario, Peter spent five years volunteering as a teacher-trainer at a deaf school in Nigeria.
Peter works in a non-profit organization located in the Greater Toronto Area providing a variety of services for the Deaf community. While the agency has been operating since the 1970s, the settlement support program only began in 2009. The settlement service is funded by Citizenship and Immigration Canada (CIC).
The position at organization was a perfect fit for Peter because of his experience working abroad; he elaborates: "I had seen a lot of cultural diversity... as a deaf person of course, I also knew a lot about barriers... so I can imagine someone coming from another country and being deaf, that those barriers would be double."
As a settlement worker who specializes in supporting people with disabilities, Peter facilitates a broad range of services. These include housing, employment, financial issues, overall information about Canadian laws and institutions, and advocacy for clients to be able to access other community services.
Peter finds that the most common barriers his clients experience are related to their communication skills. In addition, a generally low literacy rate and lack of English as a Second Language or French as a Second Language skills for immigrants contribute to their struggles in Canada. Peter helps his clients with visual sources of information such as websites and brochures.
Peter has a good working knowledge of the Ontario Human Rights Code (OHRC), the Canadian Human Rights Act (CHRA) and the Accessibility for Ontarians with Disabilities Act (AODA). He makes an effort to clarify the "duty to accommodate" and what "undue hardship" includes for providers from both large and small organizations. In cases where accommodation causes an organization "undue hardship" Peter provides interpreters through his organization or secures them from other agencies and funding sources.
"Service providers may avoid booking interpreters because they think there will be a cost associated and clients will not argue," he observes. When encountering such barriers Peter would remind or inform an organization of their obligations under the OHRC and the AODA, explaining that, "My responsibility is to remove barriers that are cost related through advocacy... I do this through educating the public, as well as clients and service providers."
Peter estimates that "95% of services are not accessible" and fears that those lacking in experience with people who are deaf feel intimidated and will avoid serving them. He emphasizes the need for education and training around the law. In Peter's opinion the AODA is bringing positive changes for people with disabilities, although it is slow. While there may be laws in place, they are not consistently enforced. This will only become more of a problem as the AODA's timelines for full implementation in 2025 continues to creep closer. He suggest that organizations may not have considered the impact the regulations might have on their organizations, perhaps assuming that they won't apply to them.
People who are deaf, whether Canadian-born or not, face systemic barriers that Peter believes are "rooted in attitude." He suggests that organizational rules and policies are not always fully conceptualized in their design. In implementation, they are subject to the attitudes and experiences of those interacting with them, both client and provider.
When asked how he would improve services for newcomers who are deaf, Peter proposes more tangible resources be available for workers. With a frequent turnover of staff, training needs to be ongoing. He recommends that DVDs, training manuals and tip sheets be available to support service providers, so that they all have at least a basic understanding of the key issues.