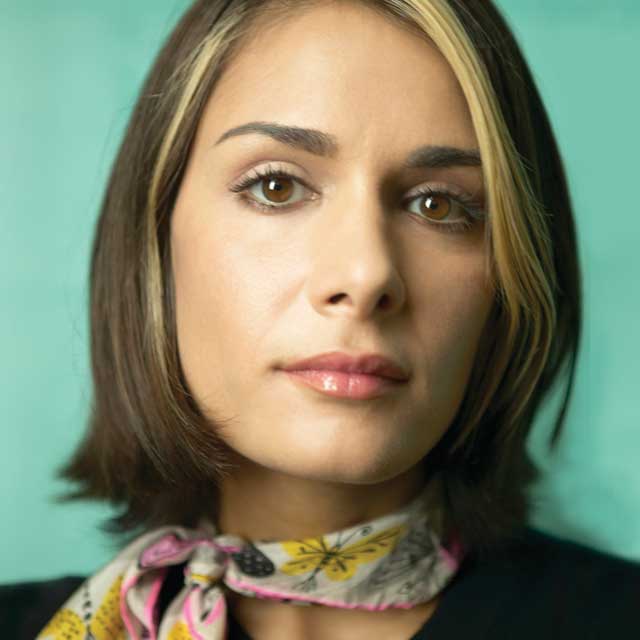 Basia in Toronto, ON
Basia is in her late 20s. She was born to a deaf family in Poland and has been deaf since birth. Her first language is Polish Sign Language (PSL). She came to Canada for a six-month visit to research teaching models for Deaf education, hoping to improve her opportunities for gainful and meaningful employment in her country of origin. After meeting her future husband on Deaf Day at Canada's Wonderland, she decided to stay in Canada. She has now been in Toronto for five years.
For Basia's Permanent Residence (PR) application to be processed, she had to prove to Citizenship and Immigration Canada that her relationship with her husband was valid. This was challenging for Basia without a PSL interpreter. In addition, Basia was repeatedly told that her application was invalid, that she had sent the wrong form, or to send something in she had thought had already been sent in. Explaining her situation, she said "I never really understood what was happening in those early stages... I don't have the right information so I was getting conflicting information and again that was costing us time."
The only disability services that Basia could find required her to have a Social Insurance Number (SIN). As a non-resident, she was not eligible to get a SIN. Without disability services, Basia was unable to navigate the immigration process and spent four and half years trying to complete her PR application.
During the time she spent completing her PR application, Basia and her husband began their family. As a visitor, Basia was not eligible for health care. Their first child was born at home with the aid of a volunteer midwife referred to her through a charitable organization. Eventually, her mother-in-law connected her to a religious advocacy centre for Deaf people. The agency was able to provide services particularly aimed at newcomers. With an American Sign Language (ASL) interpreter to mediate communications, the process moved forward quickly. She received her PR card within the year, allowing her access to government healthcare and disability services.
Basia worked diligently to learn ASL to avoid having to have multiple layers of interpreters (PSL to ASL to spoken word). She received support from a charitable organization that provided the sign-language interpreter. This was integral to Basia's ability to navigate the system and locate further resources such as prenatal services, parenting, and life-skills classes. She explains that her instructor "understood the ESOL deaf community. I just suddenly felt like all the lights were going on." Being able to communicate in sign language has made a tremendous difference in her general quality of life and hope for the future.
Basia planned to find a job and pursue further education in order to secure a career in Canada. A community network in Toronto helped her prepare a resume and apply for jobs, but she was unsuccessful in obtaining a job. Without an income, she had to abandon her plan to further her education. While Basia wanted to work, the opportunities did not present itself. Whether this is because potential employees felt she would be a burden is unknown. The Employment Regulation in the Accessibility for Ontarians with Disabilities Act reminds us that people with disabilities, such as Basia, are an untapped resource. As employers, it is important to understand the array of needs of people with disabilities and be aware of how your policies, practices and procedures may discriminate against people with disabilities. With accommodations in place, people with disabilities will be able to contribute to the workforce at an increased rate. In addition, employers should let job applicants know that recruitment and hiring processes will be modified to accommodate their needs, if requested.
Newcomers with disabilities face many compounded issues, as Basia's story demonstrates. It is important to have knowledgeable advocates from both the disability and settlement sectors to support newcomers in navigating services and understanding their rights early in the settlement process.