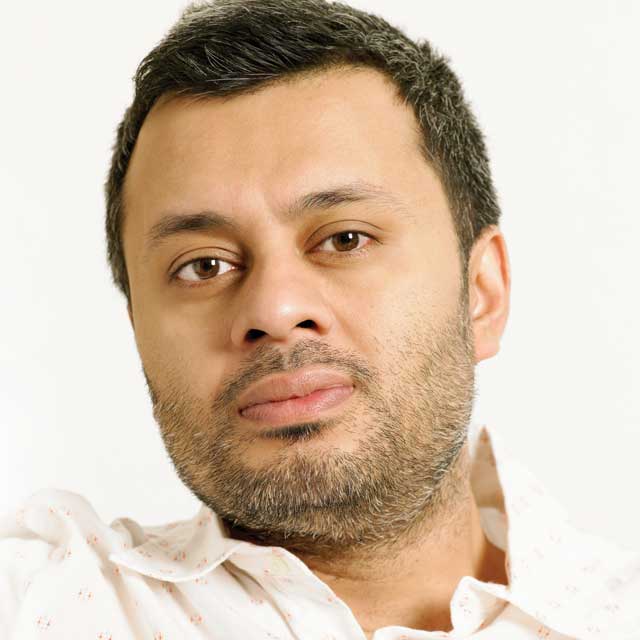 Ali from London, ON
Originally a self-employed market vendor from Iraq, 49 year old Ali and his wife, Manar, spent five years as refugees in Egypt. Ali came to Canada through the Government-Assisted Refugee Program and settled in London, Ontario two and a half years ago.
Refugees are often disproportionately affected by infectious disease mainly because of the conditions at refugee camps. They also experience physical and psychological conditions, either preexisting or acquired while they fled their homeland and made their way to a camp. The condition of the refugee camp continues to impact Ali's current quality of life in Canada.
Ali has diabetes, vision loss, and kidney disease that requires dialysis and fluctuating blood pressure that causes dizziness. Ali also has a hole in his heart and walks with an assistive device. After arriving in Canada, Ali had hoped that his health would improve; that he would be able to work again and start a family with his wife. Instead, Ali's health continues to deteriorate while he experiences multiple related health issues.
Ali requires doctor and hospital visits up to three times a week. His brother has been able to support him by driving him to and from the hospital. For many newcomers with disabilities, access to transportation can be a major barrier. Accessible transportation services allow people with disabilities to participate, work in their communities, and access amenities that impact their livelihood.
The Accessibility for Ontarians with Disabilities Act explains that people with disabilities are to be treated with respect, dignity, and equality when accessing goods and services. Health care providers are expected to deliver culturally competent care and effective communication when serving people from different cultural backgrounds.
Community service providers have supported Ali and Manar's settlement and accommodated their disability-related needs. Nonetheless, increased cultural awareness coupled with appropriate services will only lead to better settlement experiences for them.
The Language Instruction for Newcomers to Canada (LINC) program is aware of Ali's increasing dizziness and mobility issues and have been able to support him and his wife gain the English skills needed by providing LINC Home Study. This is a program for newcomers to Canada who wish to improve their listening, speaking, reading and writing skills in English but may be unable to access in-person classes. The LINC program has also improved the couple's English language skills alleviating some of their difficulties accessing goods and services. However, medical terminology can be difficult to understand and accessing interpreters with specialized vocabulary and flexible availability has a huge impact on their ability to manage their health.
Manar commented that when they try to describe a symptom or talk to the doctors about Ali's health, the doctor or the nurse says that they "can't hear me or Ali because they think we don't understand anything about his disease."
While in the hospital Manar and Ali were made to feel uneasy because of the way they talk. They suspect it might be because "when we talk maybe [health care providers] think we are angry." Much of what we communicate is non-verbal. Cues such as eye contact, physical proximity, tone, and tenor, convey different meanings in different cultures. For instance, in some cultures maintaining eye contact communicates respect and attentiveness, while in others it is disrespectful of authority. In Ali's case, the tone of their conversation was interpreted as angry, while in their country of origin it is the generally accepted communication style.
Understanding these types of cultural norms can go a long way to improving communication between service providers and immigrants. Health care providers might feel more equipped to serve different populations by receiving mandatory training of cultural awareness and humility.